The Boston Conservatory Program for Students on the Autism Spectrum will present its second annual two-day conference on Teaching Music to Students on the Autism Spectrum

on Friday

afternoon,

May 9

and all day

Saturday, May 10, 2014

. The conference will take place at our Theater building at 31 Hemenway Street, in room 401.
This year's conference will feature a keynote address by Dr. Stephen Shore, renowned expert on autism, music, and education. Dr. Shore is a musician and educator on the autism spectrum who currently teaches at Adelphi University. He is author of Beyond the Wall: Personal Experiences with Autism and Aspberger Syndrome. He presents lectures and workshops to audiences around the world. We are delighted that Dr. Shore is a long-term supporter of The Boston Conservatory Program for Students on the Autism Spectrum, and we look forward to his presentation.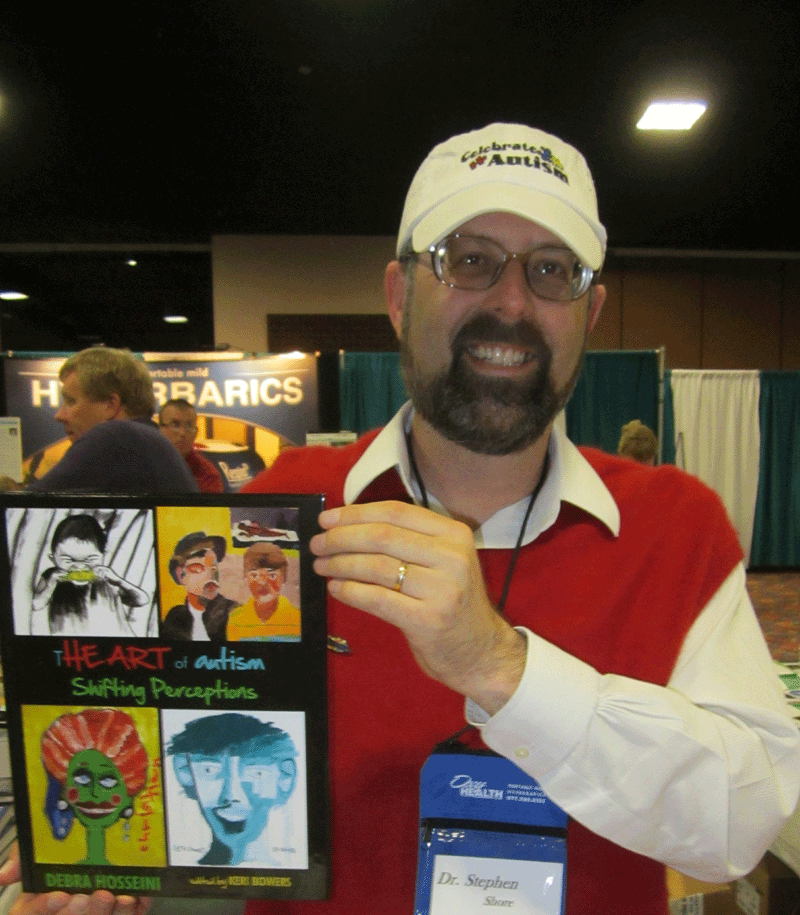 Additional speakers include Dr. James Ellis, an educational and behavioral consultant, who will discuss autism and behavioral teaching. Instructors from the Boston Conservatory Program for Students on the Autism Spectrum will provide presentations, demonstrations, and discussion of teaching techniques that we use in our program's one-on-one lessons. I will lead a workshop on issues that arise when working with families where an individual is on the autism spectrum.
Last year's conference was a resounding success. About 60 people attended, and the feedback from the attendees was very positive. Many of the registrants were public school music teachers, while others were public school special education teachers, private music teachers, and elementary classroom teachers, as well as arts administrators and school administrators. As a direct result of our work with the conference, some of our staff members have been contracted to give workshops at public school districts. These workshops have ranged from 2 hours to half or full days.
It is clear that the educational community is very hungry for more information about working with this growing population. We are delighted that we can share what we have learned so far in this program, and we enjoy learning more from the people we meet at events and workshops. We need to build a knowledge base in this very important area so that teachers, parents, students, researchers, and administrators, as well as the general public, can learn more about autism.
Hope to see you at one of our events this year,