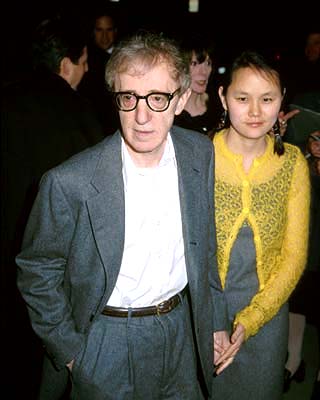 I'm so angry, I could just spit! Our local public radio station, the great WBUR of Boston, just had on a guest from The Boston Globe talking about artistic geniuses and how we hate to love them, blah blah blah. I'm so sick and tired of people thinking that any kind of achievement excuses raping a child. When will we have standards of child protection that actually mean anything! Urgh.
Here's the rant I sent.
Dear Managers of WBUR Boston and Jim Braude and Margery Eagen,
I have been a loyal listener/member since childhood. This is the first time I have contacted you.
I just turned off my radio to avoid vomiting after listening to your witty banter about Woddy Allen and similar artists who have engaged in sexual acts with children. An arts editor from The Boston Globe joined you in being torn between disgust at these men's "personal sex lives" and their "art that we love."
That you refer to molestation and abuse as part of an abuser's "personal life" is absurd. The fact that you spoke as though molestation is acceptable for ANYONE speaks to a mindset/worldview in which "lesser" persons can be sacrificed so that "higher" persons can give us: great art, government, science, etc. Such people are not even ostracized in our society. This mindset, held by those who bought (and still buy) Michael Jackson music, attend Woody Allen movies, or tailgate reminiscing about how great Jerry Sandusky was, is unfortunately, nearly universal.
Have you stopped to consider how this mindless banter comes across to a survivor of molestation? Especially those considering reporting their abuse?
Conservative statistics tell us that by age 18, one in six men and one in four women will fall victim to unwanted sexual activity. Do you honestly believe that these citizens are so expendable?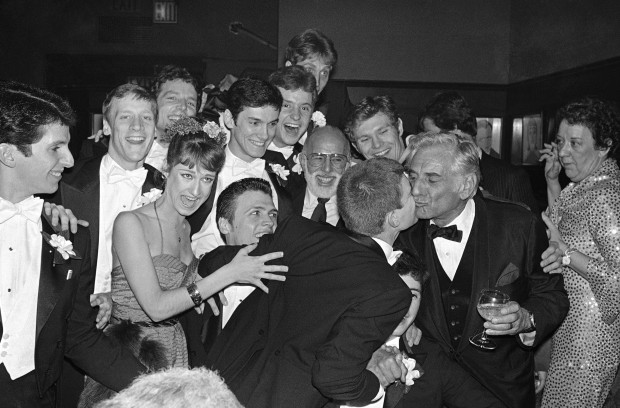 Mr. Bernstein was known for his taste for teen boys.
In a few weeks I will join thousands of fellow teachers in preparations for a new school year. Some of these teachers will observe signs of abuse in a student and embark on the emotionally taxing but incredibly heroic journey of reporting what they have seen and protecting the children in their care. Surely the artistic achievements of the alleged abusers should not hinder their protection of children.
Michael Jackson is dead, yet we still have excellent pop music. History tells us that all kings have successors and all dynasties end. As a music teacher of more than a decade, I can tell you that every person has within them the seeds of artistic greatness. As a citizen of the Commonwealth of Massachusetts and proud alum of a great Boston school, I can tell you that every person has the right to life, liberty, and the pursuit of happiness.
I do not believe that any child in this Commonwealth or this world should be laid at the alter/bed of any artistic god so that you can see another Woody Allen movie.
With as much respect as I can muster,
Suzanne Gonsalves
I got this reply on August 8, 2013
Dear Suzanne Gonsalves,
Thank you for your support of WGBH.

As a member supported station we take your comments seriously and have shared your feedback regarding Jim and Margery's recent discussion on Woody Allen
with WGBH managers.
It's a highly competitive world out there for philanthropic support; our goal is to earn your trust every day.
Thank you again for your support and please contact us with any further questions, concerns, or feedback.
Ashley Theuring
WGBH Audience & Member Services
617-300-3300 (M-F, 9-5)